5 tips you need to know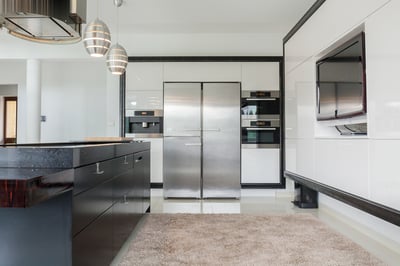 The whole purpose of investing is to make money. One popular avenue for investment is real estate. Investment properties, especially in hot markets, are an excellent way to increase your cash flow. But what if it's a seller's market? Is it still worth buying investment properties? Here are some tips and hints if you are going to invest in real estate in a seller's market.
What is a Seller's Market?
A seller's market is when sellers have the advantage. This means that there is generally high interest in homes and multiple offers. Sellers can demand higher prices, ask for certain steps to be waived, and have the upper hand in negotiations. Typically, in a seller's market, the buyer can't ask for "extras."
What Are you Investing For?
The purpose of your investment should also play a role in timing. Are you flipping a house or buying a rental? Both may be worth moving forward in purchasing investment properties, even in a seller's market. The market may need livable housing (as in, people want move-in ready properties and fixers aren't selling quickly), or the rental market may be just as hot since the overall demand for housing may be on the rise.
Tips and Hints for Buying Investment Properties in a Seller's Market
If the risk is worth it, here is how you'll want to approach your purchase:
Research – Assess the market as a whole. Sure, the headlines may say that housing prices are up 10%, but is that for move-in ready properties, or all properties? Maybe homes that need work are moving slower, and since you're looking to flip, it's a great opportunity. The more you know, the better off you'll be when you make your move, and you'll have facts to back your offers. Also, some neighborhoods may be growing slower than others (but still growing), and could be the perfect place to put your focus.
Plan – In a seller's market, properties are often sold more swiftly. You'll want to have a plan in place ahead of time. Know what you want, what areas you want, and how high you're willing to go. Don't just buy anything because you can, but instead, know why you're buying and do it thoughtfully.
Prep your finances – You can still get a decent deal in a seller's market, especially if you are a strong candidate financially. Sellers want the guarantee that the sale will go through, otherwise, they lose time and money. The more appealing your finances are, the bigger appeal your offer will have. The other perk to being financially ready is so you can move quickly when you find a place you like.
Be ready to compete and negotiate – Use an excellent agent and be ready to negotiate and compete. Again, don't let your offers get out of control just to "win." Go in knowing what you're willing to offer. Also, it helps to use an agent who is highly experienced in investment properties and the market. Someone who loves statistics. That way, they may know hot areas where the competition isn't as high.
Network – Sometimes you can get the jump on good properties when you network throughout the community. In a seller's market, buying investment properties can be more successful because of who you know, and who has the right information.
Even though you'll want to be more careful buying an investment property in a seller's market, it can still be done. The more prepared you are, the better the chance for a successful outcome.